360° View
View More "How To" Videos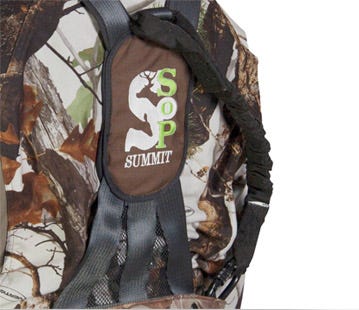 Fall protection is a crucial part of hunting safety. For the most advanced fall protection, trust Seat-O-The-Pants tree stand safety harnesses from Summit Treestands. Use our tree stand safety harness / Fall Arrest System when using climbing tree stands, hang-on stands, ladder hunting stands, climbing sticks, or tree steps.
Hunters love the Seat-O-The-Pants line of hunting safety harnesses and accessories because they are designed to protect against falls without limiting movement. Comfortable and functional, each hunting safety harness includes a lineman-style climbing belt, adjustable design, and leg straps that won't cause groin injury in the event of a fall.
All Summit safety harnesses are lightweight, durable, and won't interfere with your shooting. Plus, they have all of the features you need for ultimate hunting safety and fall protection.
Harnesses