360° View
View More "How To" Videos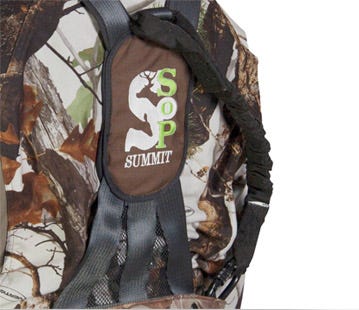 For the most advanced fall protection, trust Seat-O-The-Pants tree stand safety harnesses from Summit Treestands. When you're using a climbing treestand, hang on stand or other climbing product, it's essential to use a hunting safety harness. With a variety of styles to choose from, you can pick the tree stand safety harness that is the most comfortable for you.
Fall protection is an essential part of hunting safety, and we urge you to use a tree stand safety harness / Fall Arrest System when using climbing tree stands, hang-on stands, ladder hunting stands, climbing sticks or tree steps.
Hunters love the Seat-O-The-Pants line of hunting safety harnesses and accessories because they are designed to protect you from falls without limiting movement. Comfortable and functional, each hunting safety harness includes a lineman-style climbing belt, adjustable design and leg straps that won't cause groin injury in the event of a fall.
All Summit tree stand safety harnesses are lightweight, durable and won't interfere with your shooting. Plus, they have all of the features you need for ultimate hunting safety and fall protection.
Harnesses