I'll admit it: I'm a treestand junkie. In addition to the thrill of hunting from above, I get tremendous satisfaction from choosing my stand locations, detailing my stands, creating the ideal ambush, and, of course, watching as my plan comes together in the form of an unsuspecting deer.
Today's treestands are safer, more comfortable, more versatile, and easier to transport than ever before. And never have we had so many choices. But how do you know what stand is best for where you hunt? Let's consider some common scenarios.
MIDWEST AG LAND
This is the quintessential whitetail experience. Broken landscapes of fertile farmland. Gentle, rolling terrain. Ribbons of hardwoods weaving through fields of grain. The bulk of my hunting will take place in this dreamland, and the majority of those hours will be spent in a hang-on stand.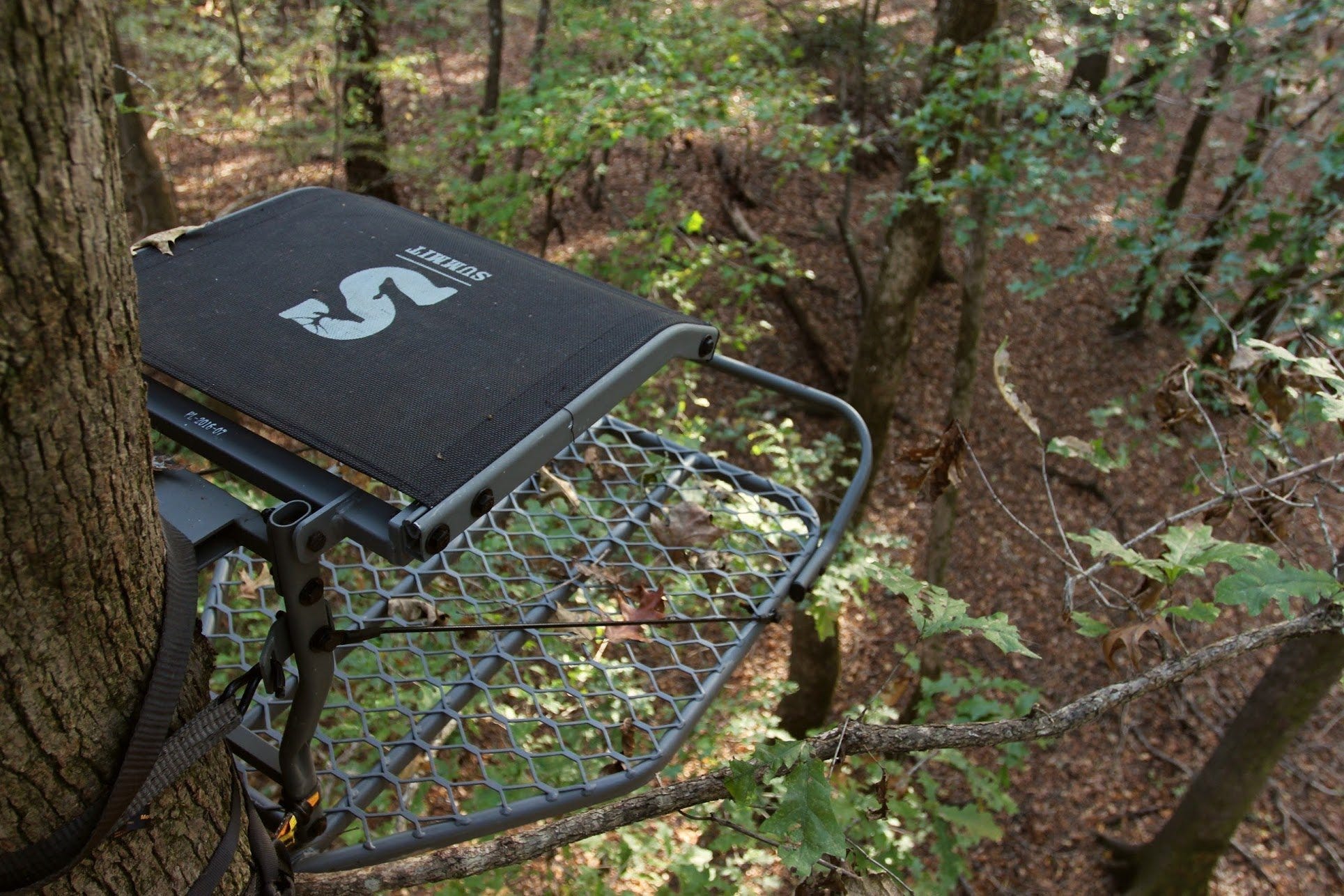 Typically, I'll opt for a stand with a big, spacious platform like the ones on Summit's Ledge and Mammoth models. Yes, a larger stand weighs a bit more, but as long as I can transport it to the tree via ATV or truck (which, typically, I can where I hunt), comfort trumps weight.
I find hang-on stands easier to hide than their ladder-wielding cousins, and because I hunt heavily-pressured areas, a portable stand affords me the option of hunting higher and using multi-trunked trees for additional outline-disrupting cover.
WESTERN PRAIRIE CREEK BOTTOMS
The first time I hunted the storied plains of Kansas, my world was changed. Never before had I seen so many big-antlered bucks roaming around—and never had I seen such twisted, leaning, bastardly trees. In these cottonwood-dominated creek bottoms, a standard hang-on stand is of little use. This is ladder-stand country.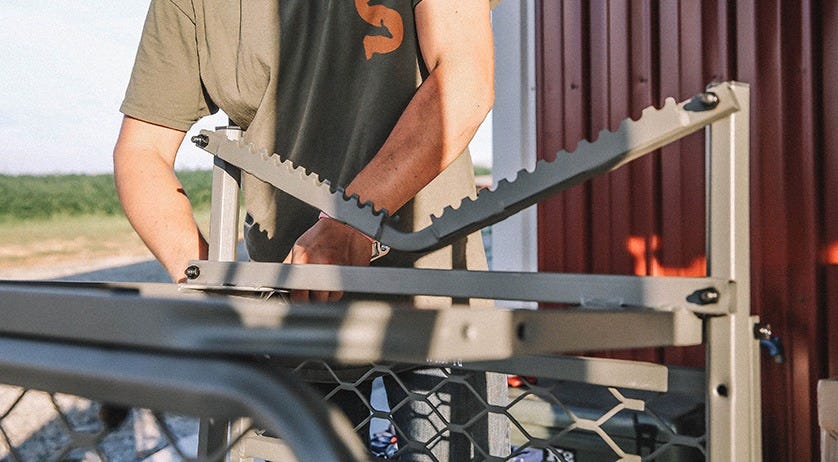 A ladder stand is far easier to install and much safer to use in areas where trees feature oversized trunks that are almost never straight.
Summit's Dual Pro and Solo Pro ladder stands combine comfort and durability for long-term use. Once your stand is in place, gather brushy material from the area and attach it to the ladder with the zip ties to further help it disappear into the surrounding cover.
BIG TIMBER
Spend much time exploring the Appalachian foothills of Kentucky, Ohio, and West Virginia, and you'll spend time hunting hardwood ridges in massive blocks of unbroken timber. Farther south, tall-pine plantations dominate the landscape. This is climber country.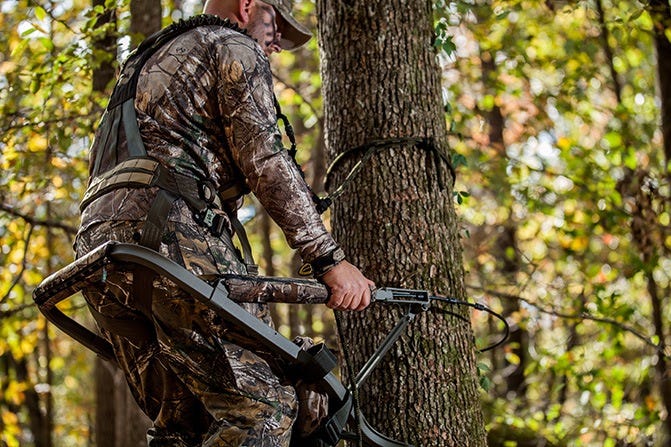 While hang-on stands certainly have their place here, the sheer number of straight-trunked trees throughout Appalachia and the South makes it easy to find a great location—and to just as quickly and easily adjust that location when you realize the deer are passing just out of range. Summit's Viper SD is both a lightweight and comfortable option for these scenarios.
Deer sign and patterns are harder to pinpoint in massive pieces of timber, and a climbing stand makes me more effective and efficient. In-stand observation is often required to truly fine-tune a stand site, so having the ability to shimmy down the tree and relocate in minutes is a huge benefit afforded only by a climbing stand. —Tony Hansen
About the Author: Tony Hansen manages for and hunts mature whitetails in his home state of Michigan, where sweating the details is the only way to succeed. When not hunting his own properties, he can be found pursuing deer on public land throughout the whitetail's range. Tony's writings have appeared in Outdoor Life, Traditional Bowhunter, North American Whitetail, and Bowhunter.