Visitors to the Summit booth at this year's ATA show got to see the continuing evolution of some of America's most trusted treestands. For 2018 the brand leader displayed some significant refinements to the existing Classic Series. The improvements include the addition of a new Bark Brown powder coat that enhances concealment, and something all hunters can appreciate, a thicker seat cushion. Speaking of creature comforts, attendees responded well to the Summit Heated Seat, a 1.75" thick cushion with three heat settings and the ability to keep a hunter warm for an entire day of hunting. The seats rechargeable lithium battery can also function as a backup remote power source for electronic devices. Our revered Viper climber and its associated spinoffs like the Goliath continue to draw big crowds at ATA. That kind of response is gratifying everyone at Summit, year after year it never gets old.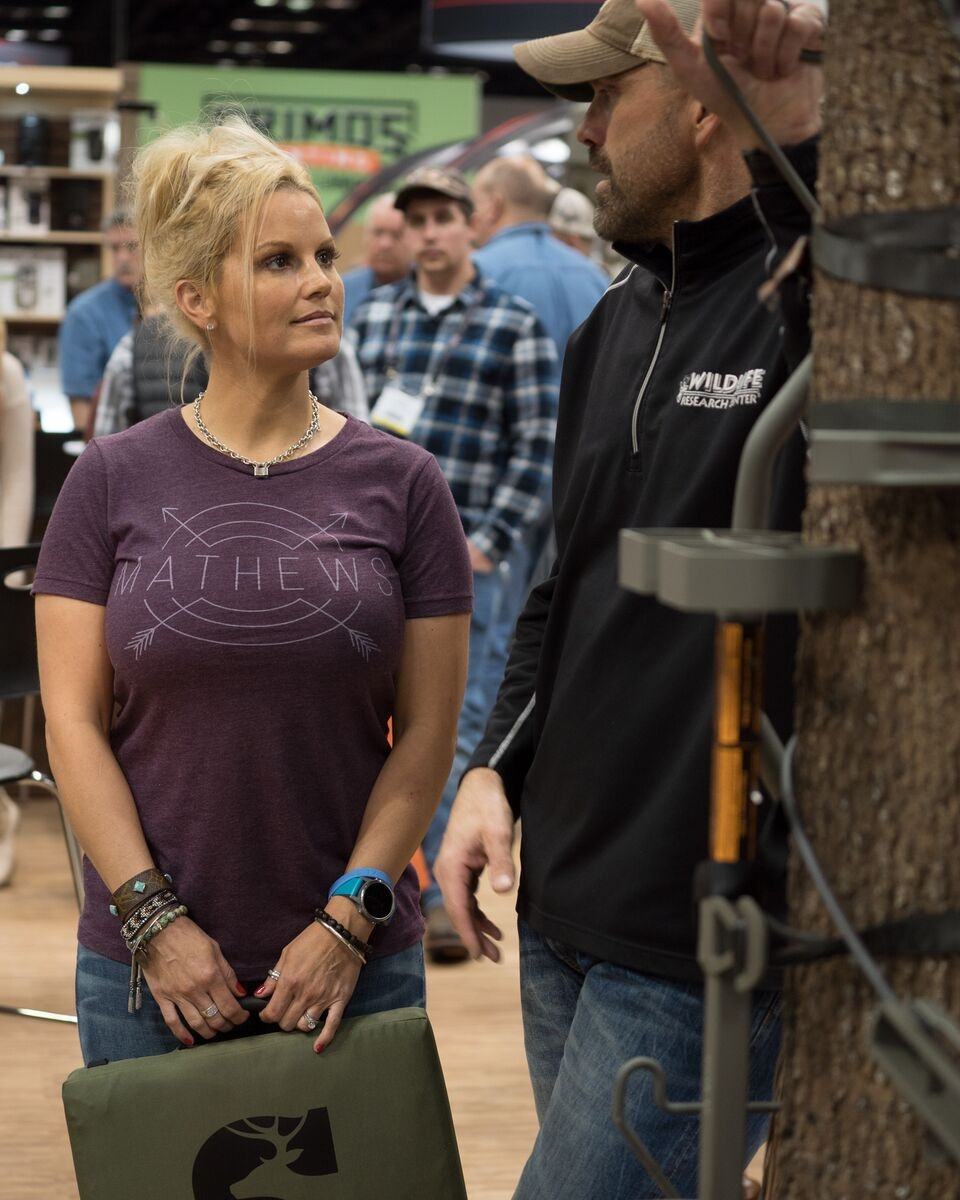 Always the crowd pleasers, Lee and Tiffany of the Crush were a big draw at the Summit display, signing autographs, and discussing Summit products like the Pro Harness and accessories—Tiffany was a huge fan of the Heated Seat! The couple also hosted a live Facebook event that culminated in a grand prize giveaway of Summit treestands to three fantastic participants. Another notable guest at the Summit booth was Keith Jones, a man who could rightly claim the title of treestand pioneer, though he's too modest to ever do so. Those who remember Seat-O-The-Pants know Keith's later work. Few people can match Keith's knowledge on the subject of harnesses, a knowledge he readily shared during his Summit harness demos.
The enthusiasm shown by attendees at the 2018 ATA made the show a big success for Summit. We look forward to seeing you next year.
Watch Lee & Tiffany share their take on some of their favorite Summit products: https://www.facebook.com/LeeAndTiffany/videos/10155510004207983/
Catch the harness demo by Keith Jones: https://business.facebook.com/summitstands/videos/10155865087849651/